Design / Build / Code / 機器人設計 / 構建 / 程式編輯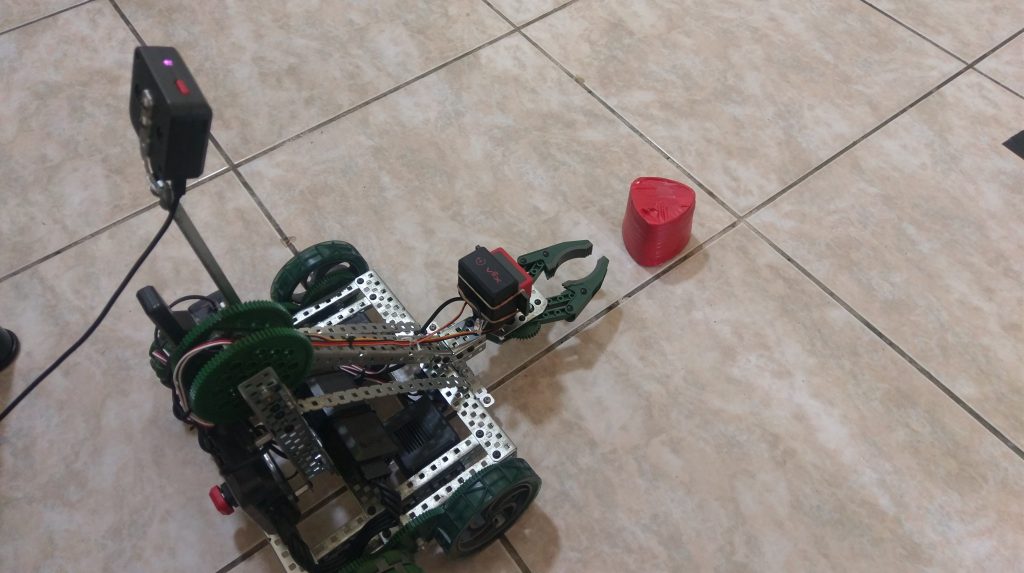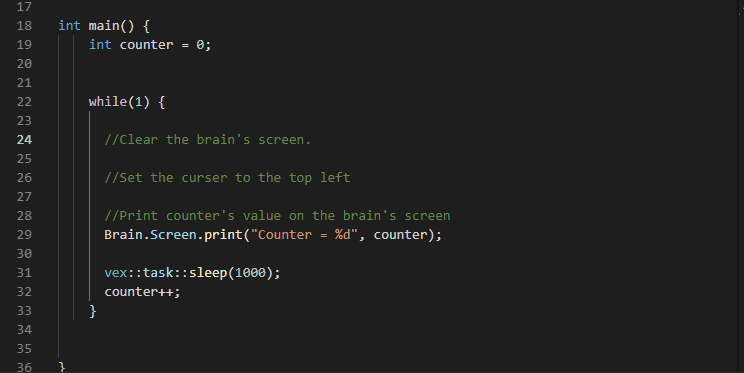 培養邏輯思考、解決問題的能力 / Develop logical thinking and problem-solving skills
訓練溝通協調力及團隊合作精神 / Promoting communication and teamwork
跨領域學習、激發無限可能 / Interdisciplinary learning, inspires unlimited possibilities
積極參與國際賽事、提升視野與競爭力 / Participate in local and international competitions to enhance world vision
Where to start?
Download VEX EDR V5 programming Software: The latest offering from VEX robotics is VEXcode. There are two versions: VEXcode V5 Blocks and VEXcode V5 Text. The blocks version looks almost identical to the VEX IQ version and is based on SCRATCH. If you're new to programming, this is good to start with, but more experienced coders will choose to use the Text version, which uses C++ as the programming language. There are some other coding solutions, such as PROS and Robot Mesh Studio. All the software solutions are free to use, download the one you prefer, or all of them.
VEX EDR V5 Courses – By Robot-HQ
Robot-HQ is working on updating all the courses we have to VEXcode. It may take a while, because VEXcode is still new and new features get added all the time. We made courses for VEX Coding Studio, which launched with the VEX EDR V5 in 2018, but VEX stopped developing VEX Coding Studio and now you won't even be able to download it. For the people who are still using VCS, the courses we made may still be useful and the code used by VEX Coding Studio imports easily to VEXcode too.
STEM Labs – by VEX Robotics
STEM Labs contains a complete curriculum with lesson plans, worksheets and quizzes, which gets added to by VEX quite frequently. It may be a little laborious and slow to work through, but it is good for beginners to get acquainted with the VEX V5 and VEXcode system. Best of all, it is all free to use.
Get Certified as an instructor – by VEX Robotics
VEX Robotics is now offering a robotics educator certification course – for free. It is realatively comprehensive, but not as thorough as the paid (600 US$) course offered by Carnegie Mellon University. This is a good course to do if you're just starting out as a robotics coach/teacher, but in order to stay ahead of what your students know it is advisable that you continue your training in software and coding. The coding principles taught in this course cover only the very basic needs.
REC Foundation Head Referee Certifications
Get Certified in Robotics at Carnegie Mellon University!
Robot-HQ is certified by the Carnegie Mellon University to train and certify students in Robotics via the CS2N Network. Train with us – Get Certified and use your Robotics certification for College Credits and easier entrance to Engineering Courses. Let us know and we'll include you in a CS2N Study Group, help and mentor you while you do the assignments.
Computer Assisted Design – Design a ClawBot in Fusion 360
Learning robotics is a great way to learn CAD and engineering principles. Using the VEX EDR kit, this course takes students through the assembly of a clawbot robot using Autodesk® Fusion 360™, a cloud-based 3D CAD/CAM solution. The course covers all aspects of Fusion 360, including creating an assembly structure, creating assembly and detail drawings, a parts list, rendering and animating the robot design. Students learn how to design their own part or assembly to attach to the robot and the steps required to 3D print their designs.
After completing this course, students will be able to:
Complete the Fusion 360: Foundational Concepts course.
Using Fusion 360, assemble robot components to create the VEX EDR Clawbot.
Create assembly and detail drawings of your robot.
Create rendered images of your robot.
Create animations of an exploded view of your robot.
Design a custom part or assembly for your robot and 3D print the design.
Contact us for more information / 關於更多信息請聯繫我們
If you need assistance with any course, or have any questions – Please use the contact form at the bottom of this page and message Robot-HQ. We are committed to helping where we can.